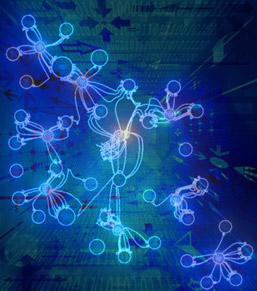 Technology
Attrasoft Core Technology:
1. Find an image in millions of images in seconds.
2. Find a video in millions of videos in seconds.
3. Tag images automatically using software.
Attrasoft produces image recognition software and video recognition software.
The unique attributes of an image – its "image signature" - are compared against a library of image signatures that have been taken from an image library. similarly, the unique attributes of a video clip – its "video fingerprint" - are compared against a library of video fingerprints that have been taken from a video library.
The content recognition algorithms that create and match the fingerprints are Attrasoft's strength.
The patented Attrasoft technologies provide a fundamental building block in image and video search capabilities. Below provides an overview of these capabilities (more technical information is available upon request).
Overall, Attrasoft technologies allow fast, scalable, and accurate image searches. The technology allows for:
1. THE ABILITY TO EFFICENTLY CREATE FINGERPRINTS AMONG A DATABASE OF IMAGES/VIDEOS.
2. THE ABILITY TO QUICKLY CREATE A FINGERPRINT OF THE SEARCHED IMAGE/VIDEO PROVIDED BY USERS.
3. THE ABILITY TO MATCH THE SEARCHED IMAGE/VIDEO WITH EXACT OR SIMILAR IMAGES/VIDEOS IN THE "FINGERPRINTED" DATABASE.
4. DISPLAY STAGE. Provide the user with the site locations of "matched images/video" to the searched image/video.
Attrasoft Approach
Our algorithms create a "numerical fingerprint" that represents the attributes of an individual frame of a video. Then, the algorithm matches the fingerprint with similar fingerprints in the content library.
What constitutes a match? Well, it depends. This is what happens behind the scenes to deal with the subjective nature of determining a match. Attrasoft's neural network is taught what a match is by feeding in a sample set of image pairs. An image pair is two images of the same thing but the images differ slightly. By feeding the neural network filter with a series of image pairs, the filter learns the similarities and differences so it can come to understand what you mean by a match.
Because our algorithms reduce the large amount of data in a video into a small numerical fingerprint – the image is represented by a string of numbers – the video matching process can be performed in RAM. This makes the matching process very fast.
The algorithms have been refined in large scale implementations with TNS Media Intelligence since 2005, which dominates 90% of the US print media intelligence market. As a result, we can achieve levels of accuracy that are unmatched in the industry.
Speed, accuracy, and scalability, are what sets Attrasoft's approach apart.
How it works
For you deep math folks, our algorithms are based on Deep learning, Markov Chain Theory and Neural Network Theory. Images Signatures are are created by Representation Learning and deep learning. Image Signatures are classified by a distribution function that describes the invariant distribution that the Markov chain settles on.
The first generation of the Artificial Intelligence algorithm was the Expert-System, which was hand-designed and rule-based. These systems have little use beyond its original application.
To address the scalability problem, Machine Learning (the second generation) was introduced to replace the programming by learning, thus making it universal. Unfortunately, the first step of machine learning, feature engineering, still requires manual labor. Feature Engineering requires a significant investment of time (i.e., 90% of the total Machine Learning process), making it un-scalable. This manual labor requirement defeats the whole purpose of Machine Learning.
This shortcoming prompted the third generation in Machine Learning, Representation Learning, which automates the feature engineering, thus making the entire Machine Learning process fully automatic. Representation learning is the most important step in learning because it significantly reduces the human labor. Attrasoft uses Representation learning to compute image features.
Once the Machine Learning is fully automatic, many directions are opened because it is no longer labor intensive; this further prompted the fourth generation of learning, Deep Learning, which represents a graph where each node is an automatic feature learning or machine learning.
Summary,
Proven Patented Core Technology

Searching with Images can be More Relevant and Faster to a particular application

Large scale system in production

Using automatic Feature Engineering to solve problems quickly and efficiently!