What is it?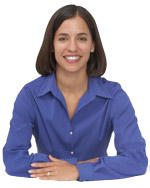 Image Index
Automatically generates keywords for images.
Video Index
Automatically generates keywords for video frames.
Mini-AttraSeek Hosting Service
Maintaining the Mini-AttraSeek is a job. A customer might simply ask AttraSeek, Inc. to manage the entire image search engine. Order Now!
Customized Mini-AttraSeek
Variation of images such as scale, rotation, flipping, lighting condition(s),

Different data acquisition devices (camera vs. scanner),

Catalog images vs. operation images, etc.,

Searching for an object in an image,

A different web interface,

A document image search,

Fine-tuning internal parameters or programming,

Emphasizing speed, i.e. it can search a large amount of images very fast,

Licensing the technology.
Video Search
Search for a video clip from a video library.


Search for an object specified by an image segment in a video library.

ID Image Duplication Verification
Live Video Monitoring
Home Video Surveillance: see results of 10 hours of surveillance video in 10 seconds.

A camera pointing at a steady and fixed location, and issues an alert when something enters the picture.