Testimonials
"We love Attrasoft." Peter A. Andrell III, CTO, TNS Media Intelligence.
TNS Media Intelligence is the leading provider of strategic advertising intelligence to advertisers, advertising agencies, and media properties. TNS has currently deployed customized Attrasoft ImageFinder software into their US magazine monitoring system and US newspaper monitoring system.
Attrasoft technology matches newly captured images with an image database and is in large-scale deployment with emphasis on speed, accuracy, and scalability. It has been deployed in TNS several years.
Dramatic Difference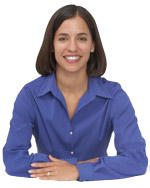 Image search using an image as the search criteria is a revolutionary addition to today's image search using words.
One of our clients has increased their market share from 85% to 90% in their industry because they are matching images against images directly, instead of matching images with keywords.
Demos
The demos below allow anyone to test the ease-and-use of the technology by accurately locating ANY image among a large database of images in seconds.
NOTE: This is a demo that only has 1.5 million images. It is not meant to replicate a Net Search. Use of random images may not get a match. Please test with our 40,000 TEST IMAGES.
One Quick Test with Google Logos.
Many Quick Tests with Google Logos.
Many Quick Tests with Product Images.
Many Quick Tests with Product Images.
Many Quick Tests with multiple scanned advertisement images.
Many Quick Tests with multiple scanned document images.
Do your own test with 40,000 test images online.
Local testing with your own test images.
What is New?
Features
a. It allows user to search the web using 'images' as the search criteria.
b. It allows for whole image to whole image matching only.
c. The product website is attraseek.com

a. Quickly identify the existence of a product image among many product images.
b. Search your hard drive using images as search criteria.
c. Customized Examples: ID wheel rims, stamps, plates, ships, healthcare
products, laundry detergents, military applications, etc.
d. The product website is http://attrasoft.com/imagefinderlite2010/

3. Object Detection within an Image:

a. Use QC images to determine good quality product vs bad quality product.
b. Customized Examples: toothbrush bristles, tire tread recognition, military
applications…
a. Customized Examples: logos within a video, items within a video…
b. Visual recognition for trucks entering manufacturing facilities.
c. Match objects on video to objects in your custom database.

5. Video Search Engine allows you to:

a. Search the internet via video clips.
b. Search your hard drive via video clips.
c. Track down stolen content across a variety of video streaming "tube" sites.
d. Recognize watermarks on videos.
e. Identify digital fingerprints.
f. Customized.

a. Quickly identify Ad images among many Ad images.

7. Surveillance Video Analysis:

a. Quickly identify 'activities' on the surveillance tape;
b. Reduce viewing time by 95%.
c. Automatic cCustomization for your environment via automatic retraining.

a. Hide your important messages in images so you can store them safely and send/receive them safely.

Off-the-Shelf Products
IFSurveillance (Home Video Surveillance Software)
Its purpose is to save you time.

You can see 10 hours of surveillance in 10 seconds.

Automatically trainable to adapt to your environment.
Social Media
Store
Contact