About Attrasoft
Attrasoft Core Technology: 1. Find an image in a billion images in 3 seconds. 2. Find a video in 1 million videos in 3 seconds. 3. Tag images automatically using software. Download image demo, ImageFinderLite.

Attrasoft, Inc. is an Image-Recognition Search Engine company with market proven core technology.
Market Pain
95% of Digital Universe is not searchable via keywords (IDC white paper).
Number of Net images will double in three years and redouble in another three years, thus exacerbating the problem.
Manual tagging is labor intensive, time consuming, and unscalable.
Other problems with manual image tagging:
Yields millions of results.
Difficult to search via keyword.
All possible Internet locations not provided.
Inaccurately tagged, or mislabeled (human error versus sometimes intentionally).
Service
Attrasoft specializes in image tagging using computer software.

We use Attrasoft software, ImageTagger, to tag random images automatically.
Product
Mini-AttraSeek is our flagship product:
It provides automated image matching within your website or database without manual tagging.
It is an off-the-shelf product.
It can be deployed in your website or hosted/managed by Attrasoft for your website.
It eliminates the descriptive image word tagging process, which is used in the image identification process today.
Applications
To search untagged images, which are 95% of all images;
To check newly uploaded images, which have no tags;
To aid commerce sites where people perform web search for product purchase and search management;
To search within your website or database for images where image tagging is difficult or requires expertise;
To increase sales for companies selling over the web where image is critical to the sale, examples includes art, photos, products with visual similarities such as wheel rims, real estate, dinner plates, etc.
To create cell phone apps that require image recognition.
To reduce manual labor in reviewing surveillance video.
Benefits
Reduces your manual image compliance search personnel by 90%.
Eliminates the manual image tagging process by 90% or more.
Reduces user search time from 5 minutes to 5 - 20 seconds , which can increase sales for companies selling over the web where image is critical to the sale (i.e., art, wheel rims, real estate, home decor items, etc.).
Increase searchable images by a factor of 20 (From 5% searchable images to 100% searchable images).
Provides for a wide range of applications for any web-based image location need.
Gives confidence scores to aid user discernment of exact and similar matches.
Reduces the time required by the user to do the same image search with word descriptions by 50 % or more.
Uses patent-pending algorithms to compare images to images without text descriptions.
Solves image tagging problems such as inaccurate tag, mislabeled tag, lacking proper details, and other human errors …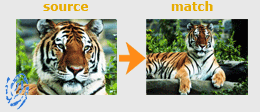 Testimonials
"We love Attrasoft." Peter A. Andrell III, CTO, TNS Media Intelligence.
TNS Media Intelligence is the leading provider of strategic advertising intelligence to advertisers, advertising agencies, and media properties. TNS has currently deployed customized Attrasoft ImageFinder software into their US magazine monitoring system and US newspaper monitoring system.
Attrasoft technology matches newly captured images with an image database and is in large-scale deployment with emphasis on speed, accuracy, and scalability. It has been deployed in TNS several years.
Dramatic Difference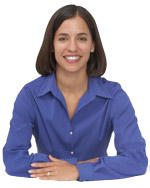 Image search with an image as the search criteria is a revolutionary addition to today's image search with words. One of our clients has increased their market share from 85% to 90% in their industry because they are matching images against images directly, instead of matching images with keywords.
Demos
The demos below allow anyone to test the ease-and-use of the technology by accurately locating ANY image among a large database of images in seconds.
NOTE: This is a demo that only has 1.5 million images. It is not meant to replicate a Net Search. Use of random images may not get a match. Please test with our 40,000 test images.
One Quick Test with Google Logos.
Many Quick Tests with Google Logos.
Many Quick Tests with Product Images.
Many Quick Tests with Art images.
Many Quick Tests with Product Images.
Many Quick Tests with multiple scanned advertisement images.
Many Quick Tests with multiple scanned document images.
Do your own test with 40,000 test images online.
Local testing with your own test images.
What is New?
Features
Mini-AttraSeek:
Is scalable to billions of images.
Has constant search time regardless of the number of images in the searched database.
Is 100% accurate if the image is in the database.
Can accommodate larger variations with multiple image signatures.
Guarantee
We Guarantee to match every image in your database against your database with 100% accuracy within seconds or we will waive all fees.
Price
Mini-AttraSeek price is 80% of the cost of a "Google Mini" (with documents being replaced by Images). Mini-AttraSeek starts with a subscription for 2-years/50,000 images, all the way to a subscription for 1-year/1-billion images or more. Customization available. Please contact Gina Porter at gina@attrasoft.com for a product whitepaper.
Contact