25. Batch Job
In this chapter, we introduce the Batch commands. When matching images, you will need to select many filters. For each selected filter, you will need to select many parameters. If this is your first matching and you do not like the default values, you will have go through a trial and error process to select an optimal set of parameters.
However, if this is your second matching, you can save everything in the first matching and then use a Batch command. Click the "Batch/Save" menu command; you will get the batch file in the text area.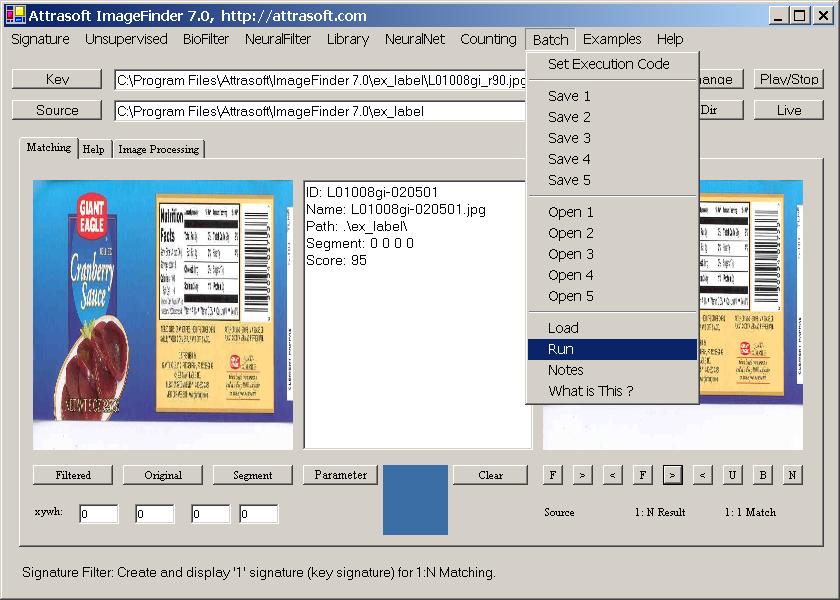 Figure 25.1 Batch Menu.

---
Copyright (c) 2006 - 2007 Attrasoft. All rights reserved.