17. NeuralNet Filter
Up to this point, we have focused on matching whole images. The NeuralNet Filter matches a segment of an image(s).
As we have seen, accurate matching via the NeuralFilter requires many matching pairs. Preparing matching pairs for whole images means listing all pairs in the match.txt file.
Preparing matching pairs for image segments is much harder; therefore, rather than using the NeuralFilter for image segments, we will use the Unsupervised Filter for image segments. As we have seen, the Unsupervised Matching for image segments is not as accurate as the NeuralFilter.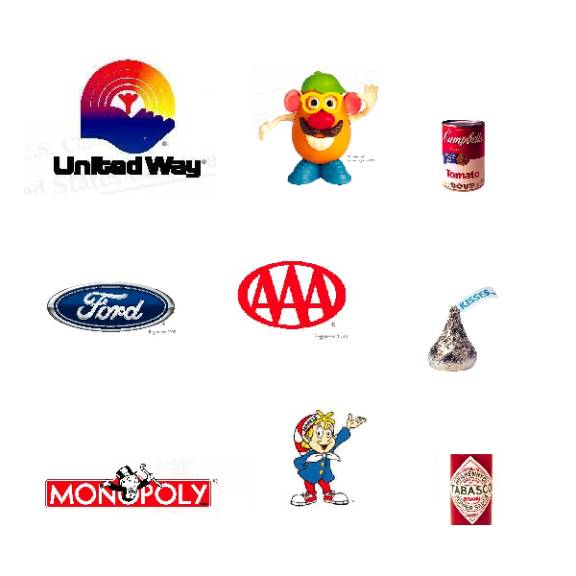 Figure 17.1 Locating an Image Segment.
The chapter project is located at:
The executable file is located at:
We also call this folder ".\". That is, ".\" is "c:\transapplet70\imagefinder\bin\Release\".
In this chapter, we will introduce a Trademark Recognition example. The objective is to identify and locate the trademarks in an image. Figure 17.1 shows a typical image. The data is stored in the folder, ".\input_auto_track".

---
Copyright (c) 2006 - 2007 Attrasoft. All rights reserved.