9.5 Chapter Projects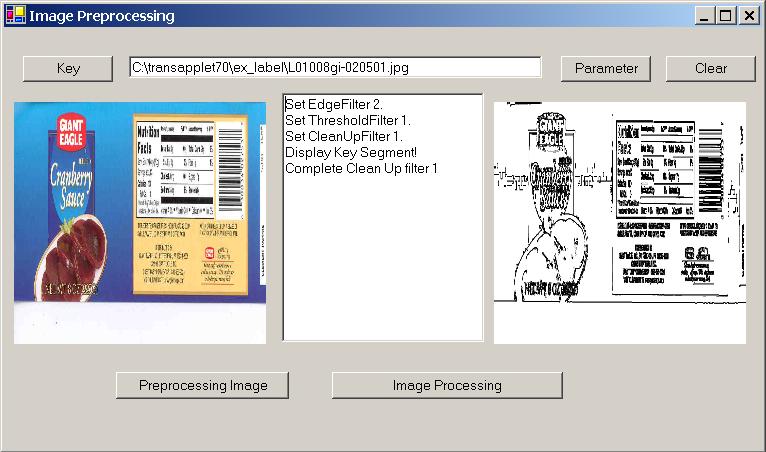 Figure 9.4 Chapter Project.
To see how image processing works, click the "Parameter" button in Figure 9.4 to get Figure 9.3. In Figure 9.3, set the:
Edge Filter = 2 or "Sobel 2".

Threshold Filter =1 or "Dark Background 128".

Clean-Up Filter = 2
You should see the following message in the text window:
Set EdgeFilter 2.

Set ThresholdFilter 1.

Set CleanUpFilter 1.

Display Key Segment!
Click the "Key" button and select image, "C:\transapplet70\ex_label\L01008gi-020501.jpg". Click the "Image Processing" button and Figure 9.4 will show the results of image processing.

---
Copyright (c) 2006 - 2007 Attrasoft. All rights reserved.