15.1 NeuralFilter Menu
The NeuralFilter Matching will have four steps:
Signatures

Training

Matching

Analysis
This process is identical to the Bio Filter in the last chapter. The NeuralFilter menu items are identical to the BioFilter menu items.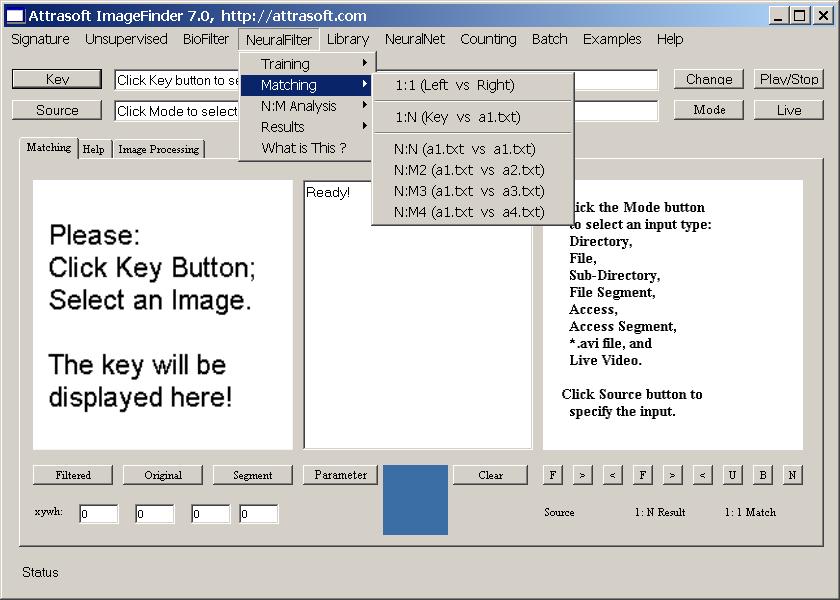 Figure 15.1 NeuralFilter Menu.

---
Copyright (c) 2006 - 2007 Attrasoft. All rights reserved.