19.1 File Input
You can specify the search source with a file. The Input Files must list one image per line. Each line specifies an absolute path. For example,
C:\xyz1\0001.jpg

C:\xyz1\0002.jpg

C:\xyz2\0003.jpg

C:\xyz2\0004.jpg

…
The only difference between the Directory Input and the File Input is how images are entered into the ImageFinder; after that, all other steps are the same.
You can specify File Input either in Figure 19.1, or in Figure 19.2.
In Figure 19.1, select the second option for File Input.

In Figure 19.2, keep clicking the "Mode" button and the setting will switch from one to the next.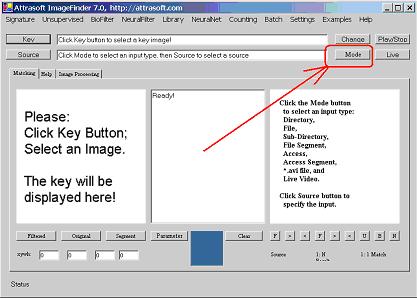 Figure 19.2 Input Mode Button.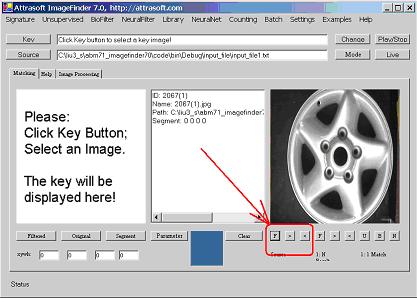 Figure 19.3 File Input example.
Example. File Input
Start the software;

Select option, "Search File";

Click the "Source" button, and select file, ".\input_file\input_file1.txt";

Click the "F" button in Figure 19.3 to see the first image, and click the ">" button to see the next image.

---
Copyright (c) 2006 - 2007 Attrasoft. All rights reserved.